Genertec held a Spring Festival gathering on Jan. 16. Yu Xubo, chairman of Genertec, Lu Yimin, president of Genertec, and Zhang Zhenrong and Wang Xusheng, vice presidents of Genertec, attended the gathering and sent their Spring Festival greetings to employees of Genertec who were abroad and would remain at their posts during the Spring Festival holiday.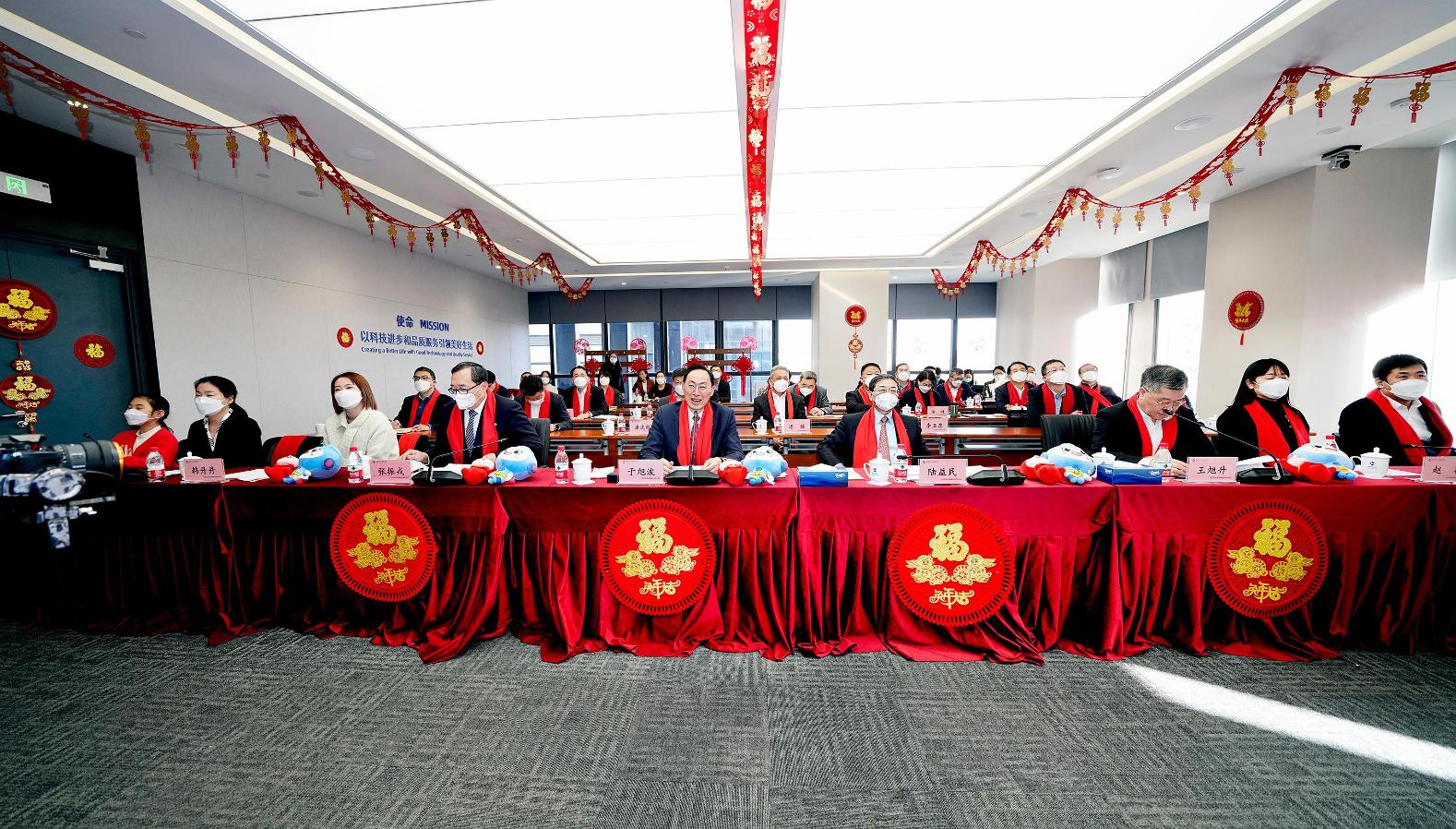 The executives visited 16 people via video link, including Genertec's employees who were abroad and representatives of employees' family members. They asked questions about the employees' work and life abroad, as well as the projects they worked on, extending festive greetings to all staff members abroad and their family members. They also presented cultural and creative products developed by Genertec to four employees' family members who were present at the gathering.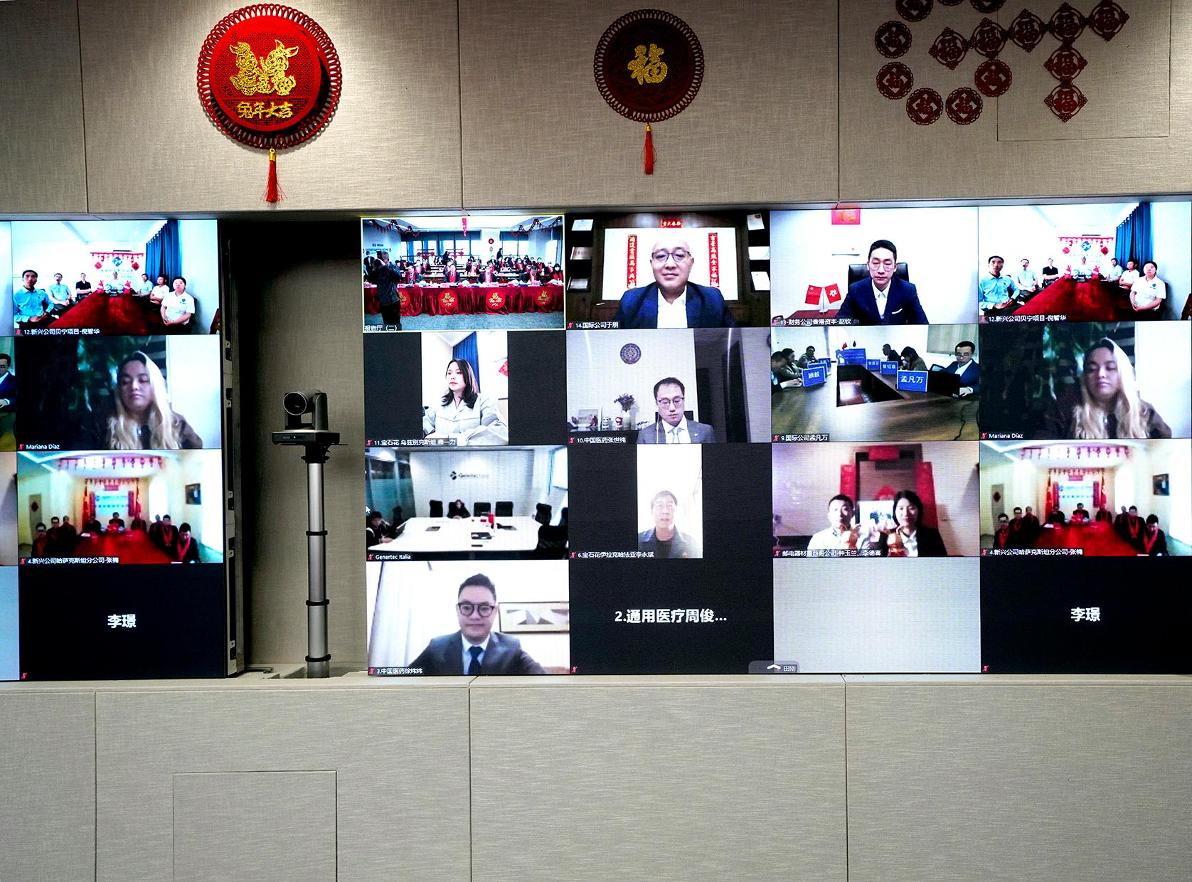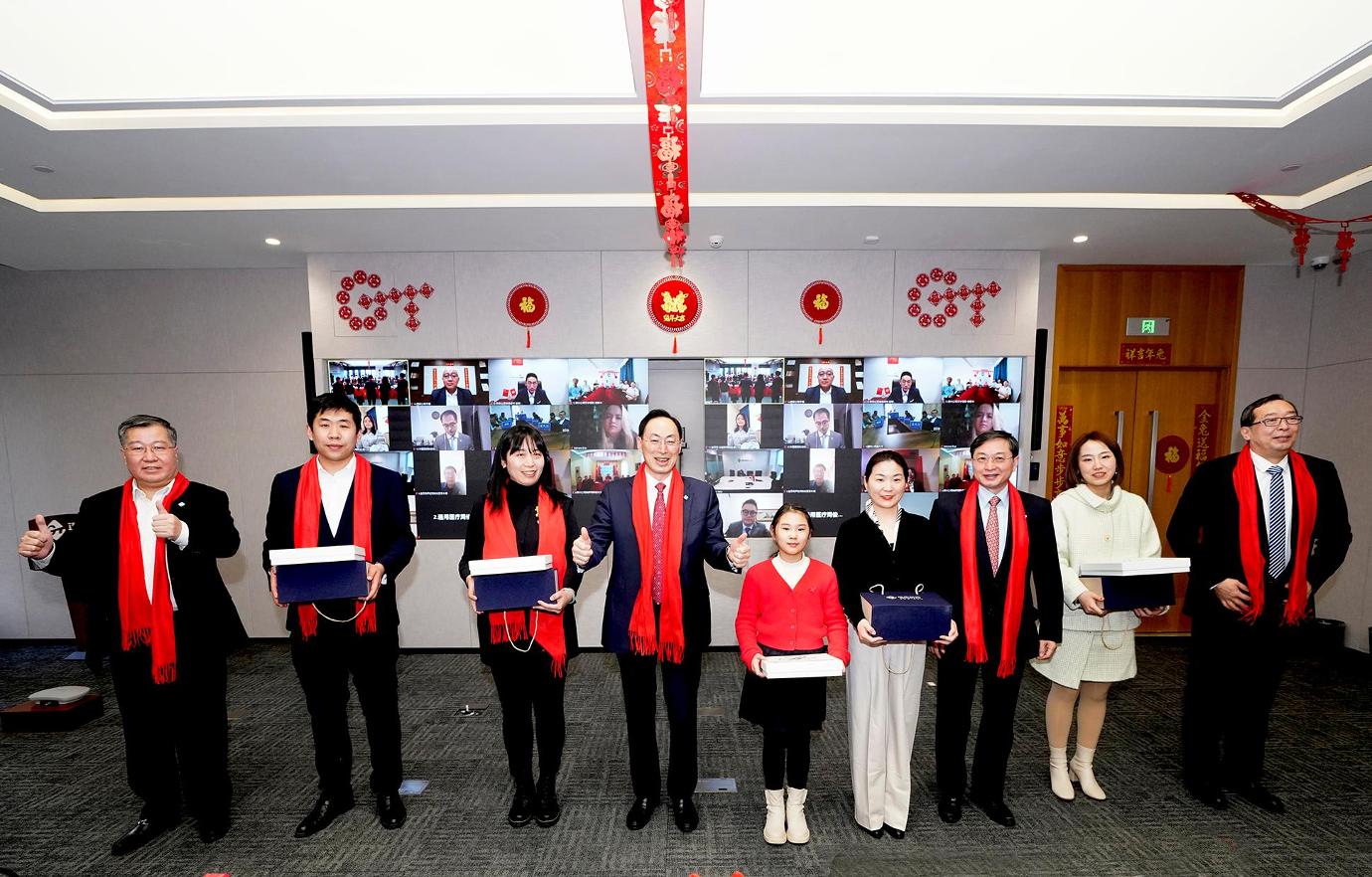 Heads of Genertec PTAC, Genertec International, Genertec Meheco, Genertec Medical, Genertec Gem Flower Healthcare, Genertec Xinxing and Genertec Finance attended the gathering, and more than 300 people, including heads of relevant departments of Genertec and staff members of Genertec who were abroad and their family members, attended the gathering via video link.