The 6th Digital China Summit kicked off in Fuzhou city, capital of southeast China's Fujian province, on April 27. Lu Yimin, president of Genertec, attended the opening ceremony of the summit, which was held under the theme of "Accelerating the construction of digital China to promote Chinese modernization."
Focusing on the idea of "People-centered full-life-cycle digital health," Genertec displayed at the summit its latest achievements and service systems in the three major fields of medical services, health management, and health care for the elderly, which have been developed to serve the diverse physical and mental health needs of people throughout their entire life cycles. By doing so, Genertec strives to build a full-scenario, full-life-cycle, and intelligent new ecosystem for medical and health services.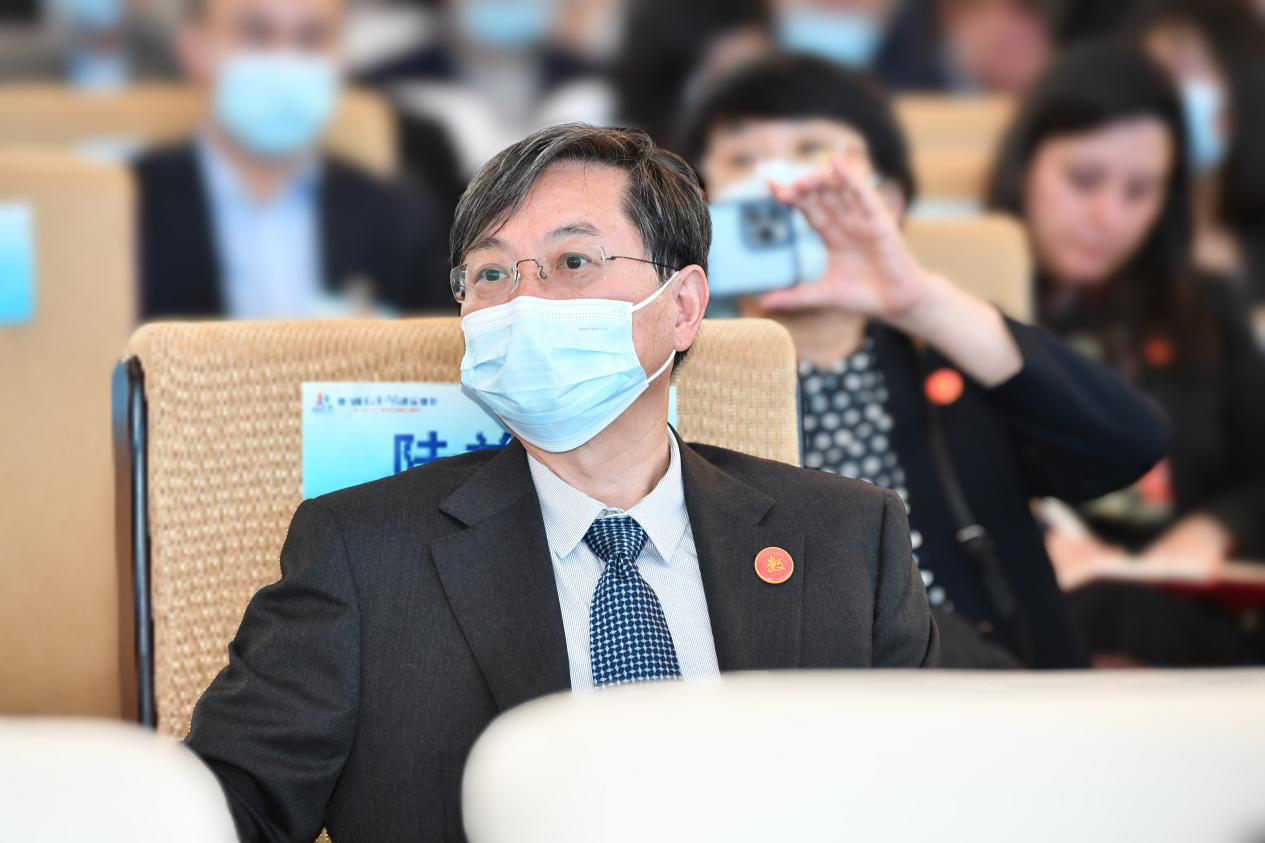 Cutting-edge technologies empower high-quality medical services
People's state of health concerns the happiness of families and the future of nations. At the summit, Genertec put on display its remote empowerment center and artificial intelligence (AI) empowerment center based on a slew of high-profile new technologies, including those related to the Internet of Things (IoT), big data, and AI. The two centers can realize interoperability and sharing of telemedicine capabilities through collaborative platforms and intensive empowerment, helping provide high-quality medical services and continuously boost patients' sense of gain, happiness, and security.
Genertec also exhibited a remote electrocardiogram (ECG) center at the summit. It can automatically upload monitoring data of patients with high risk of myocardial infarction on to an online platform through wearable ECG devices. The platform automatically gives early warning if a patient's data exceed a certain threshold. The doctor on duty will then immediately contact family of the patient to make sure the patient receives treatment as soon as possible.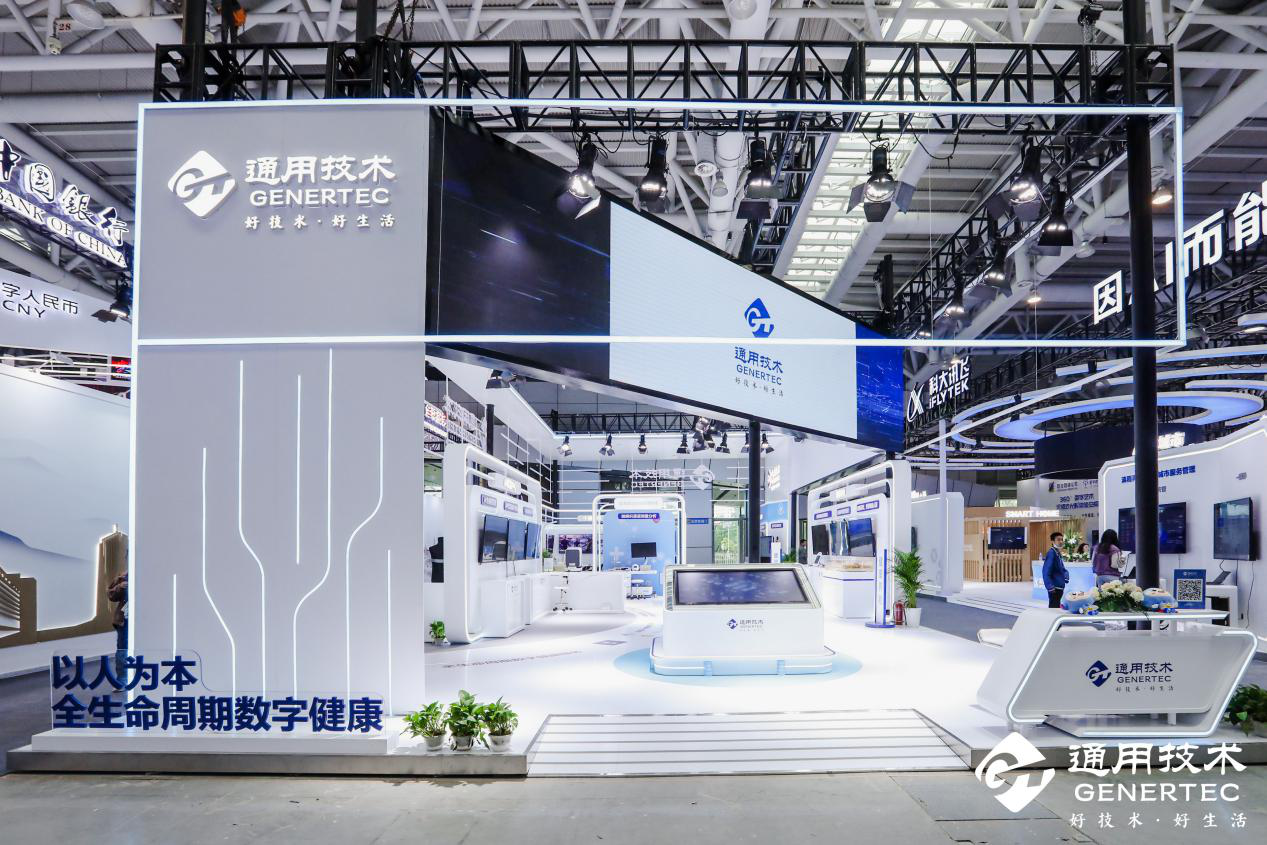 The remote imaging service platform displayed by Genertec can be well connected with the radiology department of grassroots hospitals and hospitals in remote areas. The connection between the platform and remote scanning devices enables doctors to provide remote diagnostic services, remote images, and remote operation, thus breaking through geographical limit and effectively empowering grassroots hospitals.
Upgraded resources enable scientific health management
Genertec's medical and health care undertakings not only have ambitious goals, but also deep roots across China. Genertec Clinic, a clinic chain of Genertec, can realize integrated monitoring, real-time consultation, express delivery of medicines, and medical assistance with only the Internet and devices for health monitoring and remote consultation.
As of March 2023, Genertec had built 256 such clinics in China, providing medical and health care services for seven million people in 26 provinces, autonomous regions, and municipalities of the country.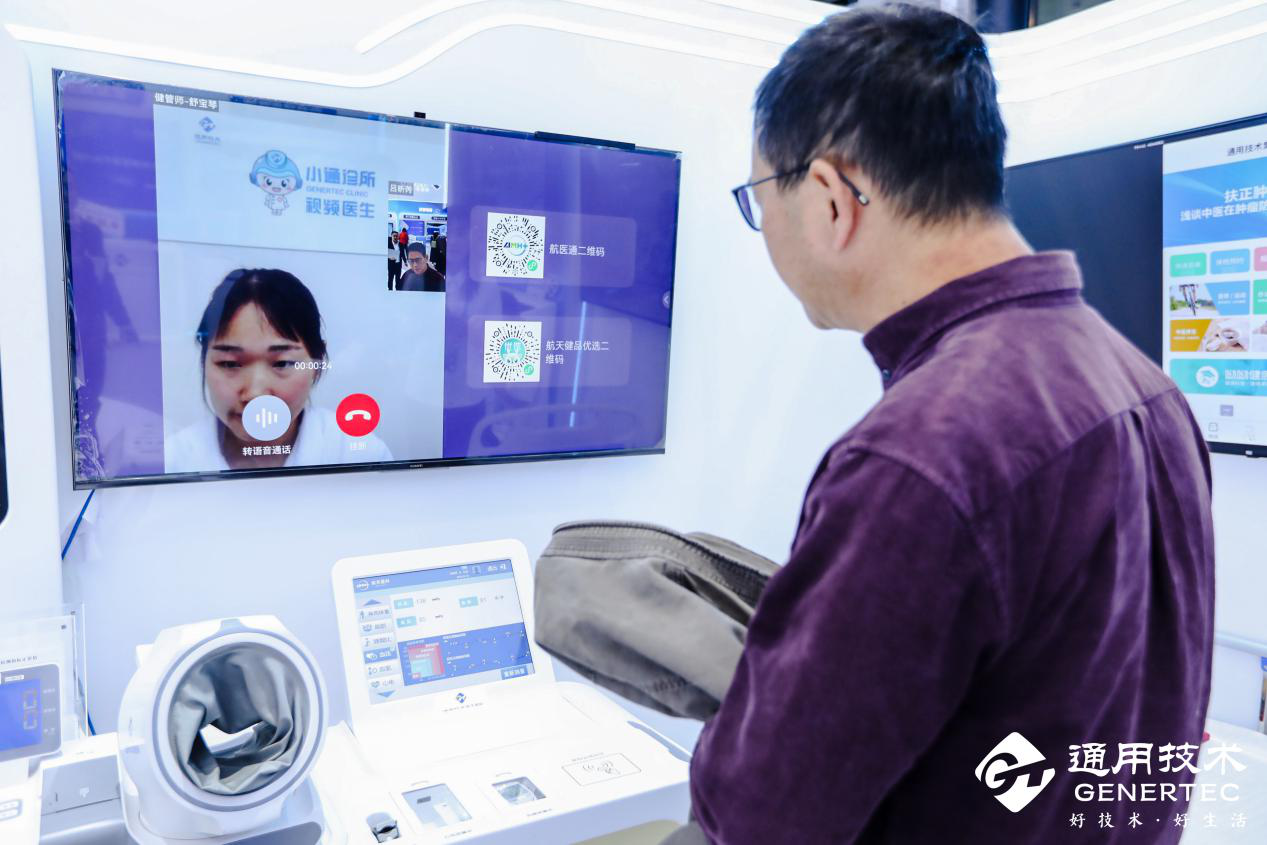 The all-in-one intelligent detection machine Genertec brought to the summit can monitor 14 health indicators. It is able to automatically upload monitoring results on to an online platform after identity recognition and keep health records for patients. Doctors can check the monitoring results in real time, and talk with patients about the abnormal indicators and improvement plan.
Genertec Clinic guarantees express delivery of 70,000 types of medicines within an hour. It allows advance appointment for medical services and is able to conduct special examinations. In case of sudden cardiac and cerebrovascular diseases and other unforeseen circumstances, it provides first-aid instructions and opens green channel for patients.
Combination of medical and health care facilities ensures personalized elderly care services
Genertec is determined to lead the way in the health care and elderly care industry and become a companion that facilitates positive lifestyle of senior citizens. Genertec has made active efforts to develop facilities for professional elderly care services, including professional nursing services, nursing care services for the elderly, home-based and community-based elderly care services, and health-oriented tourism services. It runs 59 institutions, community-based service centers, and service stations of various types that provide health care services for the elderly. These elderly care service institutions, centers and stations have more than 7,200 beds.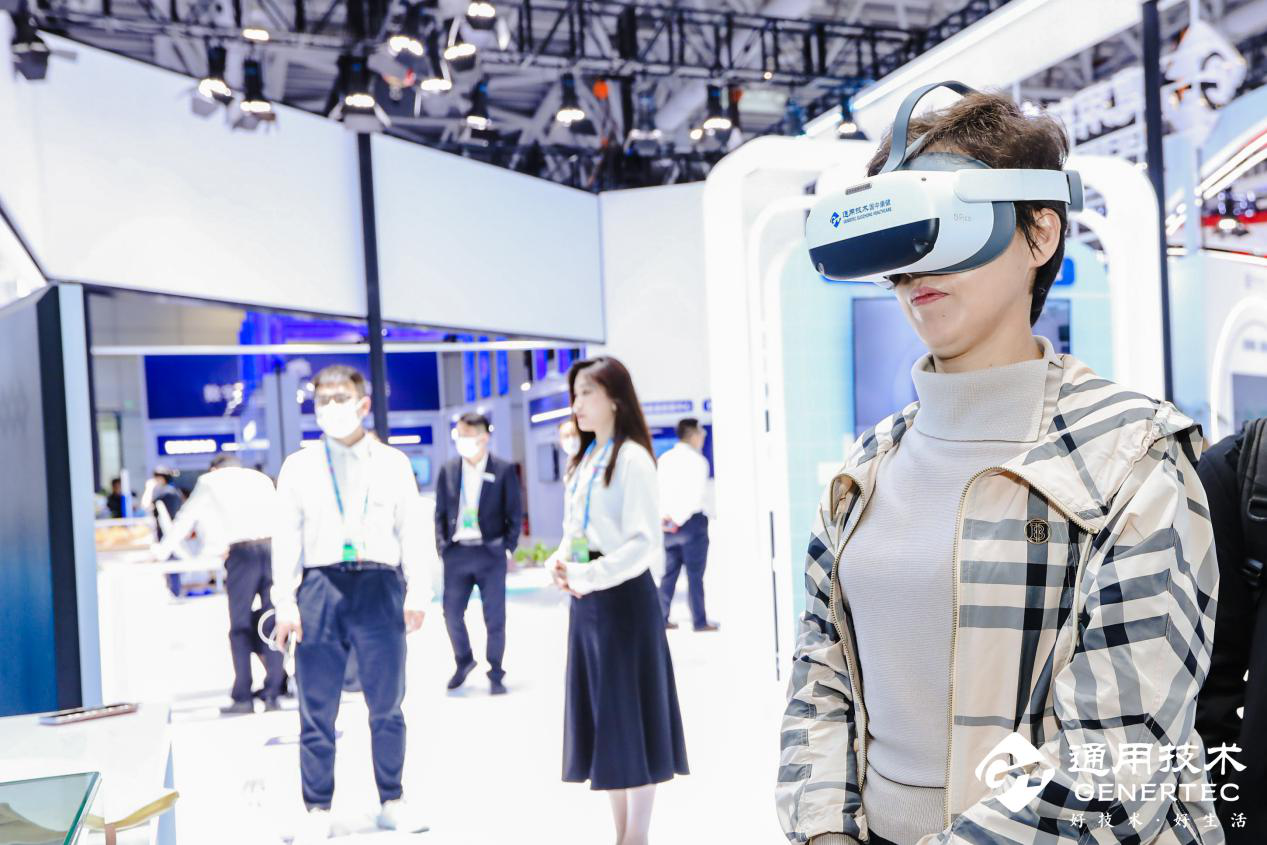 Genertec's digital screening equipment for Alzheimer's disease (AD) uses the same core device that enabled scientist Stephen Hawking to input information into a computer through eye movements. The equipment can capture eye movements and track algorithms and databases to realize early detection of the disease. It is one of the most advanced equipment of its kind in China. Thanks to the equipment, Genertec can help contain rapid progression of the disease through medical intervention and training courses.
Genertec has also established a full-life-cycle health data center, an AI-assisted clinical system. The system builds and keeps people-centered full-life-cycle health records, and provides forecasts of health risks, thus contributing to people's health.
By pushing forward with digitalization, Genertec is building a new-generation Open Health Care Standardized Digital Platform (OpenHSP) and integrated operations support system, so as to provide standardized medical, health care, and elderly care services as well as other relevant services in a more convenient and efficient way.